Coast to Coast Irrigation Services – Landscaping Port Kennedy offers a complete range of landscaping services, from consultation to handover, and can take care of all your garden requirements. We offer professional landscaping services to residential, commercial and government clients.
Coast to Coast Irrigation uses WA Water Authority accredited Irrigators, and are authorised to provide trustworthy advice on water saving products, plants and practices. We can provide advice on efficient water usage for your garden's needs to suit our hot dry climate. Not only are you able play your part in saving the environment, but our practices can also save you money on expensive water bills.
Coast to Coast Landscaping Port Kennedy are specialists in both 'Softscapes' (lawns, plants, trees, mulch and garden beds) and 'Hardscapes' (limesone blocks, retaining walls, decking and paving), and we can offer complete packages to suit any budget. Coast to Coast Irrigation services offers its services to commercial clients and developers, and we have been involved in many big projects throughout the state.
Design:
Coast to Coast can be involved right from the beginning of the project to help design an attractive, sustainable waterwise garden that you can be proud of. A professionally landscaped garden can add great value to your home or business.
General planting, Garden Beds and Mulching:
All are plants are sourced from local nurseries. We only use healthy, high quality plants suitable for Australian conditions. We have options available for any 'look' that you are trying to achieve with your garden, whether that be cottage, native, mediterranean, coastal / tropical or something more exotic.
We use high quality mulch to suppress weeds, retain moisture and add nutrients to help the plants grow. We offer advice on the best type to suit your conditions plus can also provide general gravel and pebbles.
Lawns:
Coast to Coast Irrigation services provides only the highest quality lawns and provides a certificate of authenticity for your peace of mind. Due to the many varieties available ( such as Kikuyu, Wintergreen, Zoysia and Buffalo for example) Coast to Coast will advise you on the which types of lawn would be better for your requirements, depending on area, traffic flow, even pets and allergies. We supply lawns to residential and commercial clients and for all types of uses, from simple home gardens, to commercial developments, parks and sporting complexes.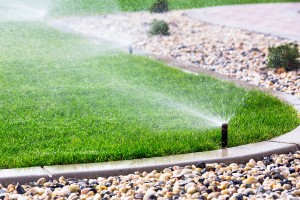 The Package:  Coast to Coast offers complete landscaping services to the Port Kennedy, Rockingham, Baldivis, Mandurah and surrounding areas. We begin with the site works (design and preparation, levelling, bob cat prep for lawn, the creation of a retaining wall and garden beds etc.), and then continue with the installation of plants, lawn and irrigation / reticulation systems.
Coast to Coast Irrigation Services
Phone: 9524 5511
Email: services@ctcirrigation.com.au